Elder and Bask at The Sanctuary
December 1, 2020
7:00 pm
EST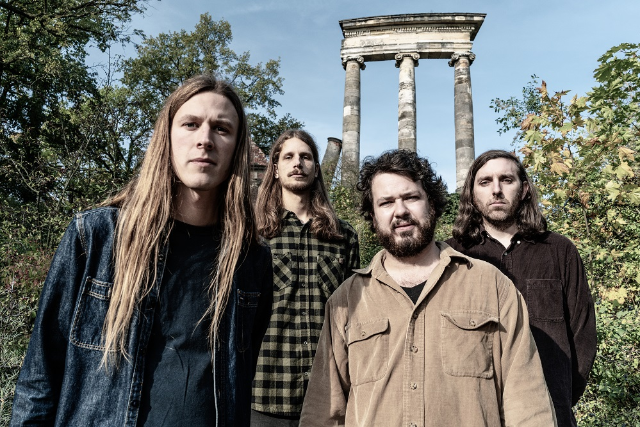 $18.00
Elder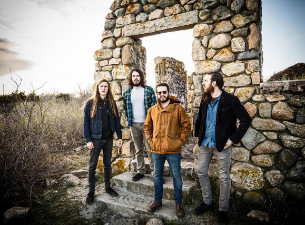 In the last dozen years, Elder has stepped out of the shadows of their peers in the heavy rock
underground to emerge a unique voice, delivering album after album of almost unparalleled
consistency and creativity. Omens, the bands fifth full-length record, is the newest pillar in the
construction of their own musical universe. With it, Elder further embrace experimentation in their
brand of progressive psychedelic rock in which atmosphere, melody and structure are created and
transformed again and again.
Following 2017's Reflections of a Floating World and the 2019 experimental EP The Gold & Silver
Sessions, it was anyone's guess what the band's next full-length might have in store. Having cemented
their own sound – a dense yet lucid brand of heavy rock full of unexpected flourishes and progressive
jaunts - the latter EP showcased an exact opposite side of Elder, more rooted in sparse krautrock and
even jazz-tinged jams. Omens answers this speculation with a contradiction that embodies the spirit of
Elder: somehow, theres even more everything.
In five cinematic songs, lush, intricately interwoven melodies grow and dissolve into spaced-out jams.
Massive riffs thunder down into a churning sea of psychedelic sounds and unpredictable grooves carry
away the listener. Elder paints pictures with their music, and Omens shows the band experimenting
with an even more colorful palette – with good reason. After thirteen years, this is the first full-length
recorded with a new lineup including guitarist Michael Risberg and new drummer Georg Edert, along
with guest performances by Fabio Cuomo on Rhodes piano and synthesizers.
This is music for a vacation from reality – or to lose oneself in another world. And yet Omens is not
purely an exercise in escapism, but also reflects the increasingly bleak, confusing and antagonistic
times in which it was written. Composed as a concept album spanning the lifespan of a civilization, the
album also reads as a commentary on our own society hell-bent on profitability at the expense of our
own lives and environment.

Bask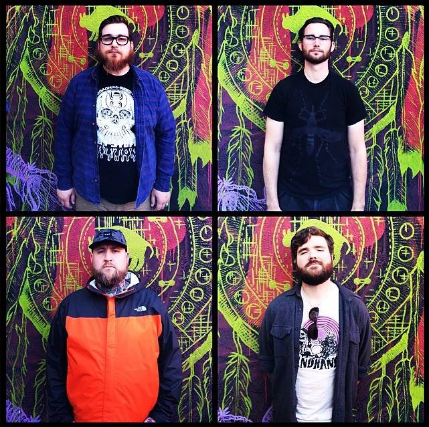 Bask began roughly around December 2011 by Middleton and Worth, who were jamming together and composing music inspired by a multitude of bands they liked. Eventually, Jesse Van Note moved to Asheville and joined on bass with Zeb Camp joining in afterwards and refining their sound further. By 2014 the band had played enough shows and eventually recorded their debut album American Hollow.

The release party for American Hollow was on 25 July 2014 at The Mothlight in Asheville (With Zombie Queen, Navajo Witch and Earth Mover as support) and served as the start of the tour in support of the album along with a short tour in the fall.

The band would tour more heavily throughout the next two years, including a tour of Europe supporting High on Fire and Black Tusk and a tour in early 2016 supporting Black Tusk and Royal Thunder before closing out that year with a tour of their own. On 6 January 2017 the band made a teaser announcement of the following: #RambleBeyond

On 3 February 2017 the band announced their second album entitled Ramble Beyond in the Spring (24 March on digital formats; Released 7 April on vinyl in Europe; 19 May on vinyl in the United States). Bask would tour North America twice in 2018 and appear at a host of festivals, closing out the year with a fifth anniversary performance on 15 December 2018 (At Ambrose West with RBTS WIN and Brother Hawk). On 4 April 2019 it would be announced that a third album was in the recording stage and set for a 2019 release via Season of Mist. The band would also announce a string of shows surrounding the Chicago edition of Doomed & Stoned Festival. On 11 September 2019, Season of Mist would premiere the music video for "New Dominion" and announce the release date for III, set for 8 November.